Sunday, January 18th, 2009
---
3:14 am
- Cut your Heart out and keep walking...
So lets get to the point and never mind the fact that im a sucker for a good ol slasher flick from the 80s or even the 70s so why the hell haven't i seen the new My Bloody Valentine remake!?! I'll see it eventually when i can but has anyone else seen this film or heard any reviews? Ive only seen a few comments but nothing solid. Ill check out some reviews but comment if you have anything to say.

I did however get my hands on the re release (yet again but done right) of the original My Bloody Valentine at Wal Mart for a decent price. What a sweet special edition one of my best dvds so far in the genre.

Speaking of my horror collection i just recently had to move all my vhs tapes into storage for now but i got to move out all my horror dvds and notice what i have. I'm over the 2,000 mark on horror movies for sure now, WOO! Im missing my 28 Weeks Later dvd though and my friend took off with it long ago. I never noticed till i wanted to watch it, bah. Maybe i can update my list of movies... anyone wanna trade??

Also im very excited for the new Friday the 13th reboot which seems to be turning out well from what i have seen comes out next month... Anyone going to see it too??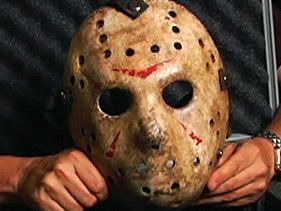 Yeah i have my ups and downs about this film but they seem to be making all of the right moves by making Jason what he used to be and not this joke they have made him into ala Freddy vs Jason ! SO yeah im pumped but the poster of him standing with that machette again... looks terrible! Take a look back at the other original covers i loved most of them. The sack looks sweet so lets go back to the awesome death scenese and suspense with the running mongoloid!!

current mood:
cranky
Friday, October 17th, 2008
---
12:12 am
- From Planet Terror to House of the Dead Overkill
Just thought this was very interesting to come across last night so i thought id post it on here. If your into horror video games like myself then you will be pumped to find out The House of the Dead series is still going strong and adding another title to the series entitled Overkill. Im pretty excited to hear this but very disappointed that House of the Dead 4 the fourth game in the series will probably never see the light of day in the United States.

Anyways heres a cover of the game which resembles Planet Terrors Grind house style: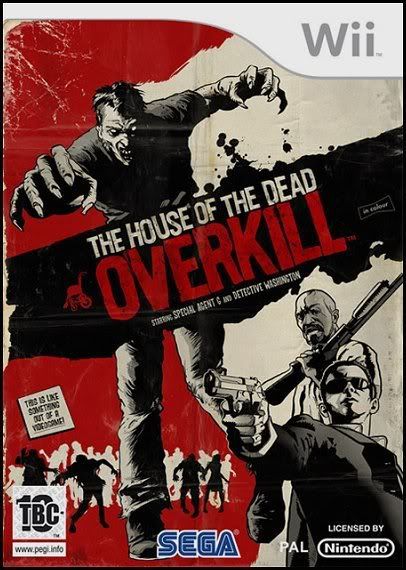 Thursday, October 2nd, 2008
---
2:25 am
- Im not the only one!
Well just a small little post on here for now to show that im not dead. Just havent been buying to much horror stuff as of late but when i clean through my room ill prolly get back into watching more horror movies and posting reviews. I will also be buying a few dvds im sure since Halloween is right around the corner. I will also be dressing up and will post pics of that.

Ill post more on here but lately just havent been in the horror mood i guess. I did however buy the Zombie Survival Guide which is awesome so far. Also bought a cool Horror Hound magazine. Anyways if you want to get in contact with me check my myspace or aim :)

current mood:
content
Monday, July 7th, 2008
---
8:52 pm
- Help!?!
I really would like to get more peope into this journal and more people to add me and join in. Having a hard time finding people who would be interested... anyone have any suggestions? I have a horror community too but i havent been up to date with it. I hate advertising as i feel its a lot like spam but meh i dunno. I

just want to get more people into this journal. Im in the works in making a horror website with video updates reviews message boards etc. Kinda like Dead Pit but not so southern... as you will. :)



Help me out what should i do?!? Do you enjoy what i post?
Monday, June 9th, 2008
---
4:13 am
- Never sleep again...
Well i cant sleep so ill update just a little bit. In honor of Deadpit im thinking im going to start posting lots of reviews on my all time favorite horror films... maybe franchises. I will be posting them in separate reviews just like i ussually do just all of them. I also want to post direct links to all of my reviews so everyone new or old can get to them very easily.

Some reviews im going to post are as follows:



A Nightmare on Elm Street series
Friday the 13th Series
Diary of the Dead
Return of the Living Dead series



Im in need of some good horror movies so PLEASE help me out and post some good movies i should watch!!



Oh yeah heres some artwork im working on right now... can you guess who it is?? Im sure you can :)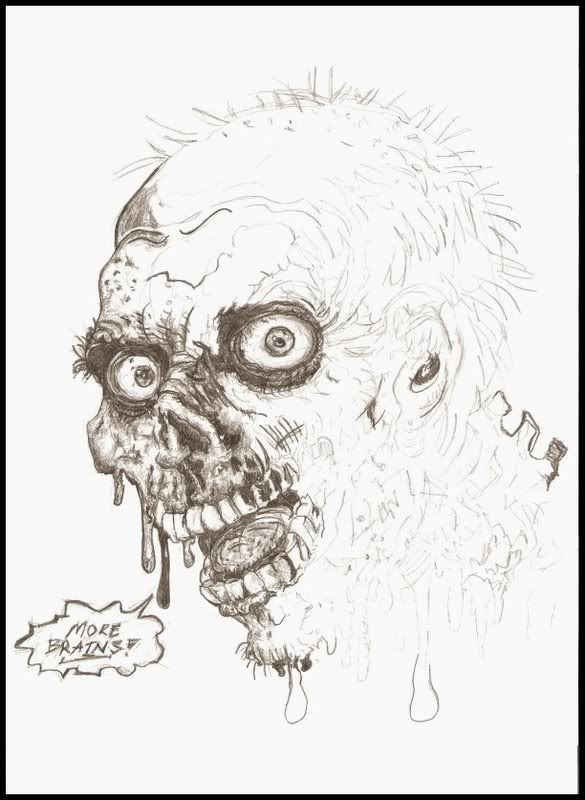 current mood:
awake
Monday, October 29th, 2007
---
8:18 pm
- Horror_Outpost community
Thursday, February 16th, 2006
---
12:40 am
- Testing out the bugs


If you skipped my info page this is my Horror Journal and is friends only for now due to drama and other reasons. Feel free to add me or comment and ill add you back asap. I will be making posts about horror news, upcoming releases, Video Games, Reviews on classic and new releases, thoughts on horror movies and topics etc. Anyways this journal was created cause i love horror and im a collector so add me already!!









Some Banners i made for this journal more on user info page and in my journal.
current mood:
content